Founder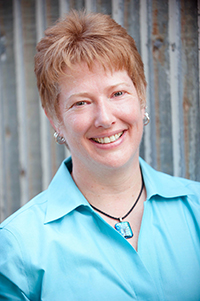 Rev. Dr. Carla Cheatham began her career in social services with an M.A. in Psychology, certification in trauma counseling, and experience in counseling centers for children, adolescents, and adults. Carla received her Ph.D. in Health and Kinesiology from Texas A&M University and her M.Div. from Perkins School of Theology at SMU.
As an ordained minister, she has led faith communities and directed an interfaith non-profit.  Carla has worked for 10 years as a hospice chaplain and, for 2 of those years, also served as a bereavement coordinator.
Carla is the co-founder of the Chaplain Development Committee formed through the Texas New Mexico Hospice Organization in 2010. In 2012, she expanded the group into Carla Cheatham Consulting Group to offer spiritual care for all professionals nation-wide.
In 2015, she expanded her training for professionals of all disciplines in the emotional intelligence necessary to offer competent and ethical presence, honor boundaries, and avoid compassion fatigue.  She now travels full-time as a national and international speaker delivering keynotes and conferences.
She is the Section Leader for the Spiritual Caregivers Section of the National Council of Hospice and Palliative Professionals through the National Hospice and Palliative Care Organization and serves on their Executive Committee as well as NHPCO's Ethics Advisory Committee.
She is a member of the Board of Directors for Swan Songs, an Austin-based non-profit that fulfills end of life musical wishes. Carla is also an adjunct professor at the Seminary of the Southwest where she teaches chaplain and pastoral care students about hospice and end of life care.
A gifted story-teller, Carla published her first book of 38 short stories about her work as a hospice chaplain, called Hospice Whispers: Stories of Life, in 2014. She will publish its companion piece, Sharing Our Stories: A Hospice Whispers Grief Support Workbook, in November 2016.
Carla is currently writing her next book on being present with those who are suffering and helping others show up well for us when we are hurting.  Publication is tentatively set for Spring 2017.
Carla strives to practice what she teaches with regular hikes with her two rescued border collies, mountain-bike excursions, and by absorbing as much live music as she possibly can in her beloved Austin.