As a spiritual caregiver, I regularly hear persons ask, "Why?", so I understand the power of that simple question sometimes whispered in anguish, sometimes forced out through teeth gritted in anger, and other times stammered out in shock.
But a couple of years ago, I was reminded of the power of the stated "Why" to motivate others and inspire change in the world.  It came in the form of a TED talk by Simon O. Sinek called "How Great Leaders Inspire Action".
Sinek reminds us that Dr. Martin Luther King inspired hundreds of thousands with his "I Have a Dream", not his "I Have a Plan", speech!  We're inspired by the clearly stated "Why" that resonates inside of, and speaks to, us.  The goal is to find and connect with people who believe as we do in business and allow those connections to change our world.
Much of the success of the SCIE ("sky"–Spiritual Care Integrity & Excellence) curriculum to promote competent Spiritual Care for all healthcare disciplines came because we were clear about the "Why". As the SCIE curriculum begins to reach and inspire others to higher quality spiritual care, that message must still be clear.  So here goes:
1.)  I believe all persons have the right to the powerful and protective benefits of faith, whatever that may be for them, especially during times of struggle and illness.
2.)  I believe all persons deserve well-trained caregivers to be with them just as they are​ as they access and explore their own beliefs to find meaning, peace, and comfort.
3.)  I believe that if we fail to provide competent spiritual care then we are subtly engaging in spiritual neglect, because we fail to treat the whole person.
4.) I believe when persons invite a spiritual care counselor ("chaplain") or other healthcare worker into their home and life to care for them at one of the most vulnerable times imaginable, they deserve that care to come without judgment or coercion, whether unintentional or direct, which can equate to spiritual abuse.
5.) I believe that well-meaning and well-intentioned healthcare workers desperately want to serve patients and families well and simply need the support and training necessary to be able to do so without unwittingly committing either extreme of spiritual malpractice.
6.) I believe when we are personally developed well enough to BE with the suffering of others and trust them to find their way, we will be able to accept them, their path, and their pain without needing them to be different so we can feel better.
7.) I believe the greatest honor, dignity, and act of service we can give others is our ability to sit well-enough with our own pain so that we can be comfortable sitting with them in theirs until they find their own way, their own meaning, and their own answers.
It sounds deceptively simple to care for others this way, yet it is one of the most challenging and humbling jobs I've ever had the privilege of doing.  I am so humbled and grateful that I now get to walk with others as they learn how to do the same.  We WANT to do better.  When we know how, we will.
That is WHY I do what I do.  I regularly see persons struggling to reconcile old baggage or trauma or woundedness when they face the end of their life, because it just feels better to have the laundry put away and dirty dishes out of the sink before we leave on a trip.  Dying, or even the fear of dying, is no different.  We seek resolution.
We all deserve competent and ethical spiritual support to be with us as we find healing at the end of life, and to protect us from further damage.
Open-hearted healthcare staff are striving every day to learn and grow into even better versions of ourselves so we can provide exactly that kind of care. If this resonates with you, please let me know, and please help me help others make changes in the way we go about providing spiritual care, in healthcare and beyond.
~Peace…
About Rev. Dr. Carla Cheatham: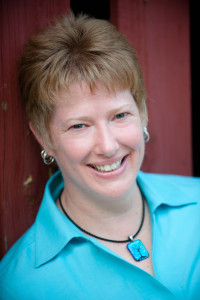 After a career in social services, with an MA in Psychology and certification in crisis counseling, Carla received her MDiv. and PhD. in Health & Kinesiology and began serving faith communities.  For almost a decade, she has worked as a spiritual counselor in healthcare, primarily for hospice.
After realizing many lacked supportive education in multi-faith spiritual care, Carla and her colleagues created the SCIE ("sky") curriculum, which expanded to include boundary training and  presentations in a multitude of areas.
Carla has taken stories from the curriculum and published them as a book of stories called Hospice Whispers: Stories of Life, available here or through Amazon.  The Grief Companion Guide to the book, for individuals and groups, is set to publish later this Spring.  She is also writing her second book on the art of presence with those who are suffering.