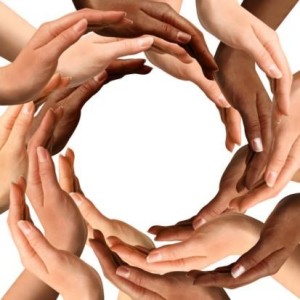 In the May 2014 issue of Journal of Oncology Practice I was excited to read an article authored by an interdisciplinary team from John Hopkins titled, "AMEN in Challenging Conversations: Bridging the Gaps Between Faith, Hope, and Medicine". (Cooper, Ferguson, Bodurtha, & Smith, 2014). It's brief at just under 3 1/2 pages, so I hope you'll take a moment to read it.  I shared it with my hospice team and they loved it!
What do you do when the patient's prognosis is medically grim but the patient and family are "holding out for a miracle"?  The authors discuss a respectful and easy model for all disciplines to use in handling such conversations using the mnemonic "AMEN" (see below).
I'm especially excited to see the chaplain, Rhonda Cooper, as the lead author!  We spiritual care counselors often complain about not feeling respected as a valued member of the Interdisciplinary Team.
But respect is to be found as we empower and equip ourselves to support the team in performing their jobs by sharing our unique skill set.  
We must BE the chaplain whom they see as clinically relevant and to whom they want to refer.
AMEN stands for Affirm, Meet, Educate, No matter what and is a conversational tool meant to give the provider an outline to remember to affirm the feelings, meet the patient/family where they are, educate about the medical issues, and assure them of the team's presence and commitment to them.
It is a "Yes, AND" approach rather than "Yes, BUT" and can meet the needs of the patient and family by honoring their feelings, respecting their beliefs, and guaranteeing the provider will be with them every step of the way.  We can do this while also upholding the ethical responsibility to deliver the medical facts of the moment and discuss the next steps in the plan of care.
The hospice team with which I work and I had the opportunity to utilize this approach with a beautiful, talented, precious young teenage woman whose family became increasingly desperate for a miracle as the glioblastoma taking over her brain and body was clearly on its way to ending her life.  Asking anyone to face their grief and face medical reality is challenging enough when the patient is older, but when it's a child…UGH!!
We did not want to deny them the faith that was holding them together and meant so much to them.  We did not want to disrespect them by pushing and we did not want to disrespect her by not advocating for her comfort and final wishes.  It was a dance no one wanted to do and, frankly, it scared the snot out of all of us.
But we did it, even though her mother was completely furious with us for even hinting at the things about which we were ethically required to educate the family.  Several of us were "kicked out" one by one until finally it was only the RNCM and CNA who were allowed to cross their threshold.
The whole team communicated and coordinated care and shared ideas and support behind the scenes as these two women walked into a minefield each day.  Thankfully, we had an incredibly mature team who was able to not take things personally and was able to avoid pathologizing their emotional and spiritual pain, labeling them as "resistant" or "crazy", no matter how hard things became (you can follow the link to another post about handling grief that appears as conflict and anger).
We affirmed their feelings and beliefs.  We met them wherever they were each visit.  We educated gently but clearly and firmly (that was the hardest part).  And we reassured them that they would not have to do this alone because we would be with them every step of the way.  And we were, as much as they would allow us.
Almost 2 years after this sweet child died, I ran into her mother in the frozen foods section grocery store shopping for what was needed to make Christmas dinner.  I realized I was holding my breath as she tried to place me (in running cap and and clothes, I look a little different!), wondering how she would respond.  She asked how she knew me.  I finally, softly, reminded her.  Her arms flew around my neck as she grasped me and gushed her heartfelt thanks for our patience and unfailing love throughout a sticky, to say the least, situation.
Listening to her share her heart and what it was like to be her on the receiving end, hearing her describe that it was important we kept slowly and gently saying the things that needed to be said, no matter how angry she became, while also affirming her faith and feelings, was a miraculously healing moment for us both.
She had the opportunity to extend thanks she could not at that time.  I had the opportunity to lay to rest the one case that had hung over my head for 2 years, wondering if we had done the right thing.  It was my favorite present that year.
I often speak about the "sweet spot" between pushing too far and doing too little, neglecting our duties with patients and families in healthcare, especially related to spiritual care.  (That series can be found under Guest Articles at HospiceTimes.com).  I'm grateful to increasingly hear the "soft skills" of healthcare promoted to (and by) all team members, assisting us in utilizing the research-proven approach of patient-centered communication.
When persons feel heard, validated, understood, and accepted then disagreement about perspectives are much easier to bear.
Connect with my heart and I can more easily accept you disagreeing with my brain.  
It can be easy to forget this, and easy to overlook simple techniques that we can all use to connect with patients and families in this way.  In a field designed around diagnosis, it can be way too easy to pathologize that which makes us uncomfortable, we do not understand, or for which we feel we do not have time.  We may  write off patients "praying for a miracle" as delusional or in denial, and it is natural to feel uncomfortable when someone is grieving but acting it out via angry confrontations with staff.
We, the ones with the badges, titles, and uniforms, often forget that we are also human and our own discomfort or "baggage" can get in the way of our truly SEEING the persons with whom we work.  Our perception can get cloudy as we label persons in grief as "crazy", "resistant", "defiant", "combative", etc.
If we can instead see them as well-intentioned humans processing challenging and painful information the best way they can as quickly as they can, and as fellow human beings who deserve our patience, respect, affirmation, and honest connection that still tells the truth, it is the single most ethical, compassionate, and healing thing we could ever do as professionals.
It is a delicate line, but it is possible, and chaplains are well-suited to help lead the way for our colleagues in maintaining that balance.
And so may it be…AMEN.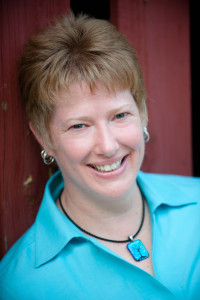 About Rev. Dr. Carla Cheatham:
After a career in social services and advanced degrees in Psychology, Health Education, and Divinity, Carla began working in hospice. She trains healthcare staff on a multitude of topics through her own Carla Cheatham Consulting Group, LLC and is the author of Hospice Whispers: Stories of Life, available in paperback and as an e-book through Amazon and also as an audiobook through Audible. A companion volume, Sharing Our Stories: A Hospice Whispers Grief Support Workbook based on those stories is set to publish August 2016.  Follow Carla's writings through her website blog and also on Facebook  or on Twitter @CarlaCheatham.